Ellison Bronze Names James Chau Purchasing Manager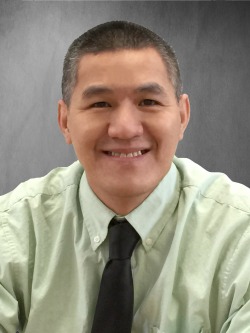 FALCONER, NY… Ellison Bronze, Inc., the inventor of the balanced door and provider of the highest quality marquee entrances in the industry, is happy to announce the promotion of James Chau to Purchasing Manager.
Chau started with Ellison in the fall of 1995 when he was hired as a stockroom assistant. He was later promoted to Inventory Control Manager, based on his strong performance and accomplishments.  
"We were impressed with James from the beginning of his employment at Ellison," says Mark Graves, President of Ellison Bronze. "He has our full confidence that he will be as successful in his new position as he has been for the past 20 years. We're proud to have him on the Ellison team."
As Purchasing Manager, Chau is the main point of contact for Ellison's vendors. He is responsible for securing the best cost, ensuring availability, and the ordering of high-quality materials and supplies, allowing Ellison to maintain its reputation of manufacturing the most superior marquee entrances available in the market.
About Ellison: Ellison Bronze, Inc., located in Falconer, NY, invented the balanced door in 1927. Today, Ellison leads the industry by providing custom marquee doors to the world's most famous addresses. Made with the highest quality materials and unparalleled craftsmanship, Ellison doors are the standard to which all other commercial entry doors are compared the world over. Ellison also provides superior customer service by maintaining every record, drawing, and casting mold for every door it has ever made since the beginning. For more information, visit www.ellisonbronze.com.
Like Ellison on Facebook: http://www.facebook.com/EllisonBronze