Ellison craftsmen use the highest quality materials to produce stunning doors that will last a lifetime. And unlike most door manufacturers, Ellison pre-assembles and pre-hangs each door before it leaves the factory, in order to inspect and fine-tune it to perfection.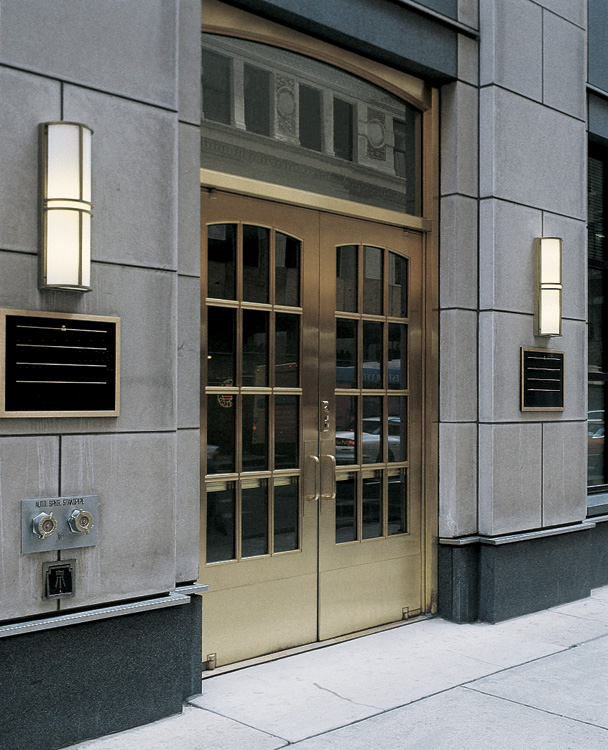 Ellison balanced doors are completely warranted for 10 years. In the unlikely event of a malfunction, parts are free for the first decade of use. All Ellison balanced hardware components are cast in bronze and machined in-house, utilizing state-of-the-art technology while maintaining original methods of production. This means that replacement components, even for the oldest of Ellison doors, are always readily available.
Ellison maintains all records, drawings, and casting molds for every door it has ever made, ensuring unmatched ease of maintenance. In fact, each Ellison door is assigned an individual project number (similar to an automobile VIN number), so that an Ellison door can be easily maintained for the duration of its extensive lifespan.
Scroll down the page for links to downloadable Installation & Maintenance Guides. For service or maintenance inquiries, contact Ellison today.
Installation & Maintenance
Installation & Maintenance Guides
Parts & Service Contact:
Zach Sanderson
Parts & Service Manager
Email: zsanderson@ellisonbronze.com
Phone: 800.665.6445 x276