You've Arrived: The Design App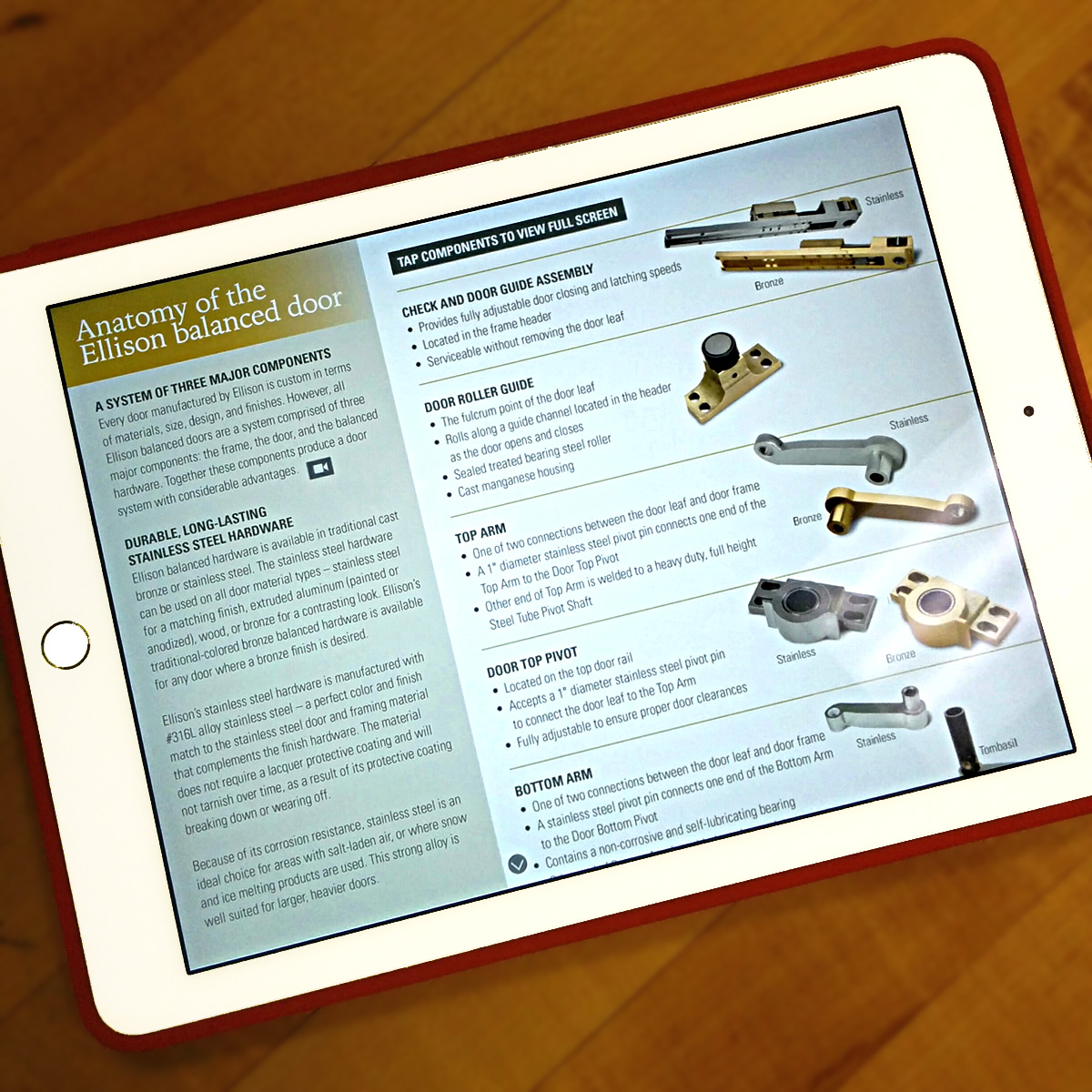 Interested in adding balanced doors to your repertoire? Looking for inspiration for your next project?
Our interactive brochure provides a wealth of information about Ellison Bronze products and projects.'Ellison Bronze – You've Arrived' allows users to easily explore the benefits of Ellison Bronze balanced entry systems. Tap-to-zoom photos and text, video playback and interactive features give an inside look of the history, mechanical advantage, door anatomy, limitless design possibilities and craftsmanship offered by Ellison. Animated videos describe the functionality of balanced doors, and the app provides easy access to rep contact information and continuing education.
It is available free for download in the App Store and Google Play.