Joe Lucchese Joins Ellison's Network of Representatives
J-M-L Architectural Products to Represent Ellison in Michigan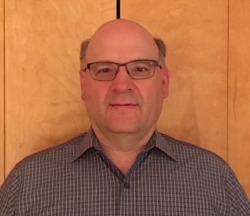 FALCONER, NY… Ellison Bronze, Inc. – the inventor of the balanced door and leader in providing the highest quality marquee entrances in the industry – welcomes Joe Lucchese of J-M-L Architectural Products, Inc. to its network of independent representatives. Lucchese will provide Ellison doors to customers in Michigan.
"We are very happy to add Joe Lucchese to our rep team," says Tracy Hultin, VP of Sales and Marketing for Ellison. "He really knows the industry; the relationships that he's established with architects, contractors, owners, and others throughout Michigan is a great asset."
Working in the architectural rep business for 37 years, Lucchese has a wealth of experience in the building products industry.
"Ellison is a well-respected company with a great reputation. They are a name we wanted in our portfolio and it's an honor to represent them," says Lucchese.
Lucchese attended Wayne State University in Detroit, MI and began his professional career working in sales at another rep firm, eventually becoming a partner. In May 1998, he started J-M-L Architectural Products – located in Grosse Pointe Woods, MI – and serves as President.
About Ellison: Ellison Bronze, Inc., located in Falconer, NY, invented the balanced door in 1927. Today, Ellison leads the industry by providing custom marquee doors to the world's most famous addresses. Made with the highest quality materials and unparalleled craftsmanship, Ellison doors are the standard to which all other commercial entry doors are compared the world over. Ellison also provides superior customer service by maintaining every record and drawing it has produced, and offers replacement balanced hardware for every door it has ever made. For more information, visit www.ellisonbronze.com.